From rock climbing in Hells Gate to camping in Masai Mara, these are just some of the best adventure activities in Kenya.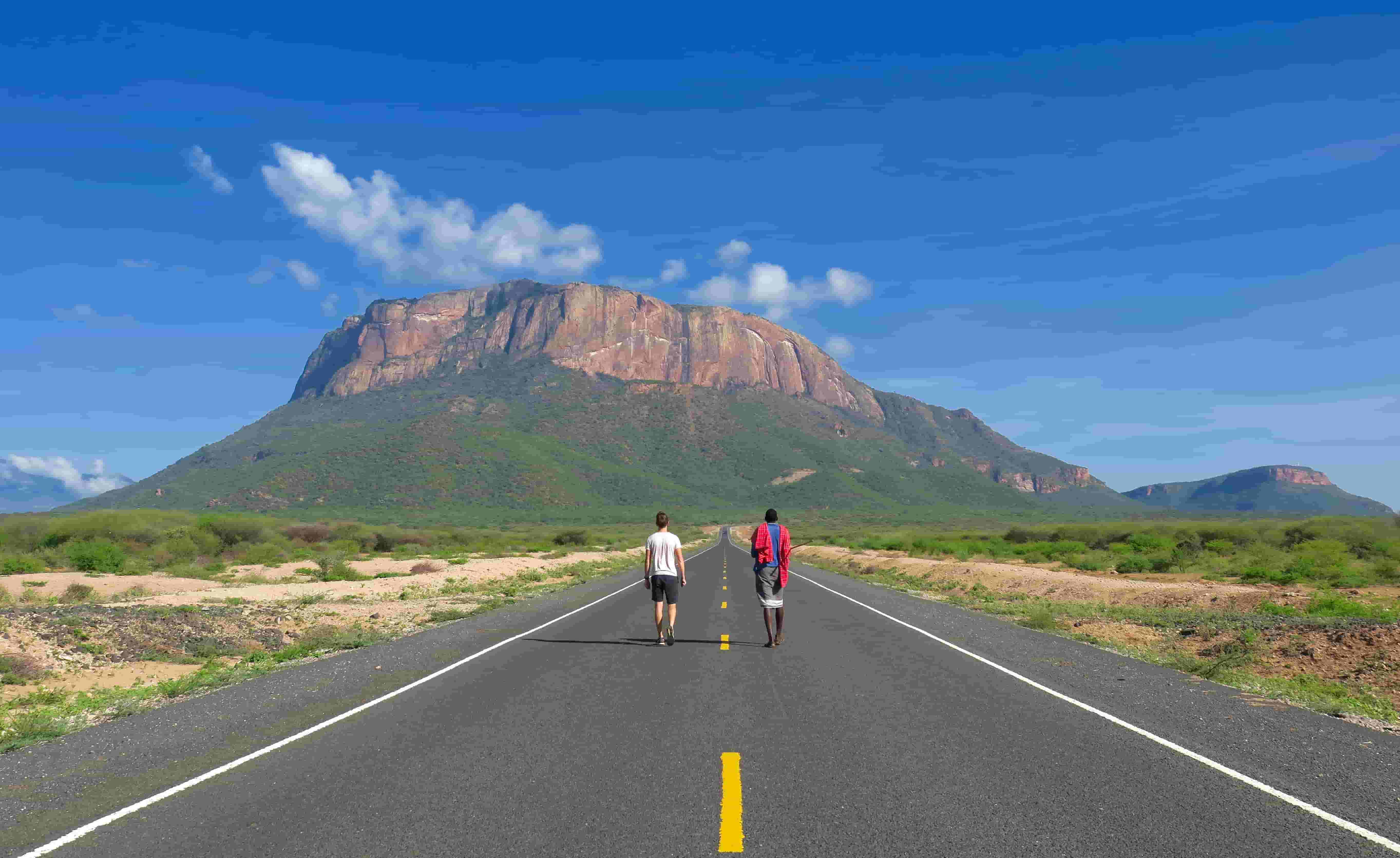 With its breath-taking landscape, world-class safaris and wildlife spotting as well as a beautiful coastline, Kenya is an incredible destination with a lot to offer.
While a big part of the tourism industry is focused on luxury and high-end tourists, I had the chance to explore the country together with a friend on a low budget.
Take Your Pick – Adventure Activities In Kenya
I spent about one month backpacking Kenya and had a fantastic time experiencing the country to its fullest. Let me show you all the adventurous activities you can do when traveling around Kenya!
Rock Climbing In Hells Gate National Park
Hells Gate national park is located right next to Lake Naivasha and therefore only a few hours' drive from Nairobi.
While you can and should go on a game drive around the park (contrary to most big Kenyan national parks, you're even allowed to leave your car and go for a walk), the main reason to visit Hells Gate is its rock climbing opportunities.
You can hire a guide and all gear just outside of the park, and even beginners (such as me!) can give it a try.
From the top of the rocks you'll enjoy fantastic views on the African countryside and you can even spot some giraffes and zebras from up there. Incredible experience, give it a try!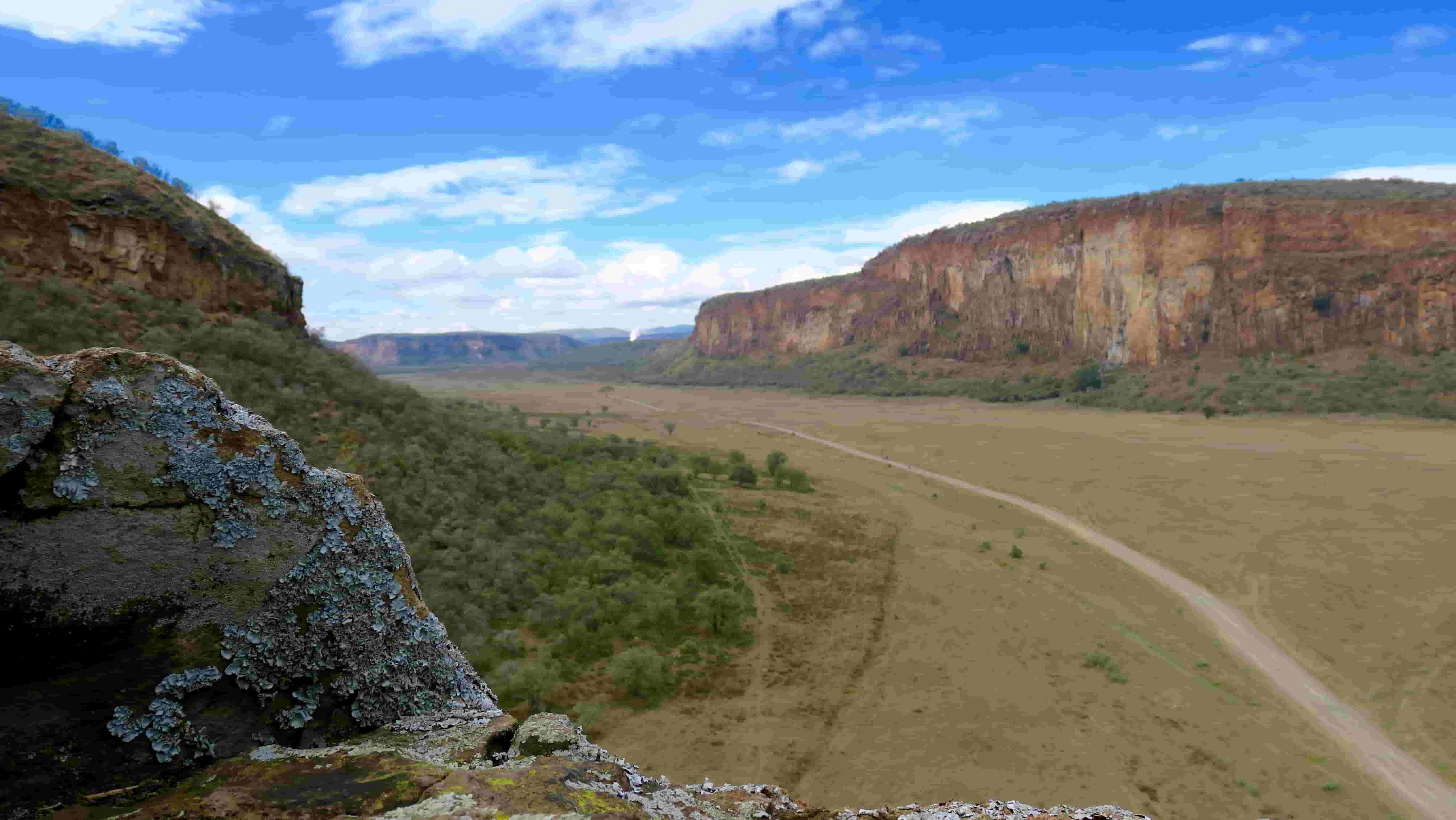 Camping In The Maasai Mara Triangle
The Maasai Mara Triangle is supposed to be one of the best safari parks of the world and therefore a must-visit when traveling Kenya.
Unfortunately, there are only a few hotels in the triangle, which are high end and therefore very expensive (averaging $700 a night!).
Update from a reader -Regarding the Mara Triangle, actually I believe you visited the greater Masai Mara as camping in not allowed in the Mara triangle. Very few lodges and camps are found there and as you say on high end. The rest of the Masai Mara has several lodges and camps with varying prices from as low as USD 70.
If you want to visit the Maasai Mara while sticking to a lower budget, your best option will be camping.
There are a few camping areas along the river, where you can reserve a spot online.
Don't expect any proper camping facilities – you'll be completely in the wilderness! Therefore, it's required to hire two armed guards which will sit outside of your tent in the night to protect you – just in case.
Camping in the Maasai Mara was an incredible experience and I never felt closer to nature.
While me and my friend were laying in the tent, we heard lions and hyenas roar outside in the night, just a few meters away from us.
One time in the afternoon, when we had a rest from our game drive, we even got surprised by a confused hippo – Africa's most dangerous animal – in our camp!
Luckily, we could jump quickly into our car. As you can see, camping in a national park in Kenya is certainly full of surprises and a true adventure – much more fun than staying in a luxurious lodge!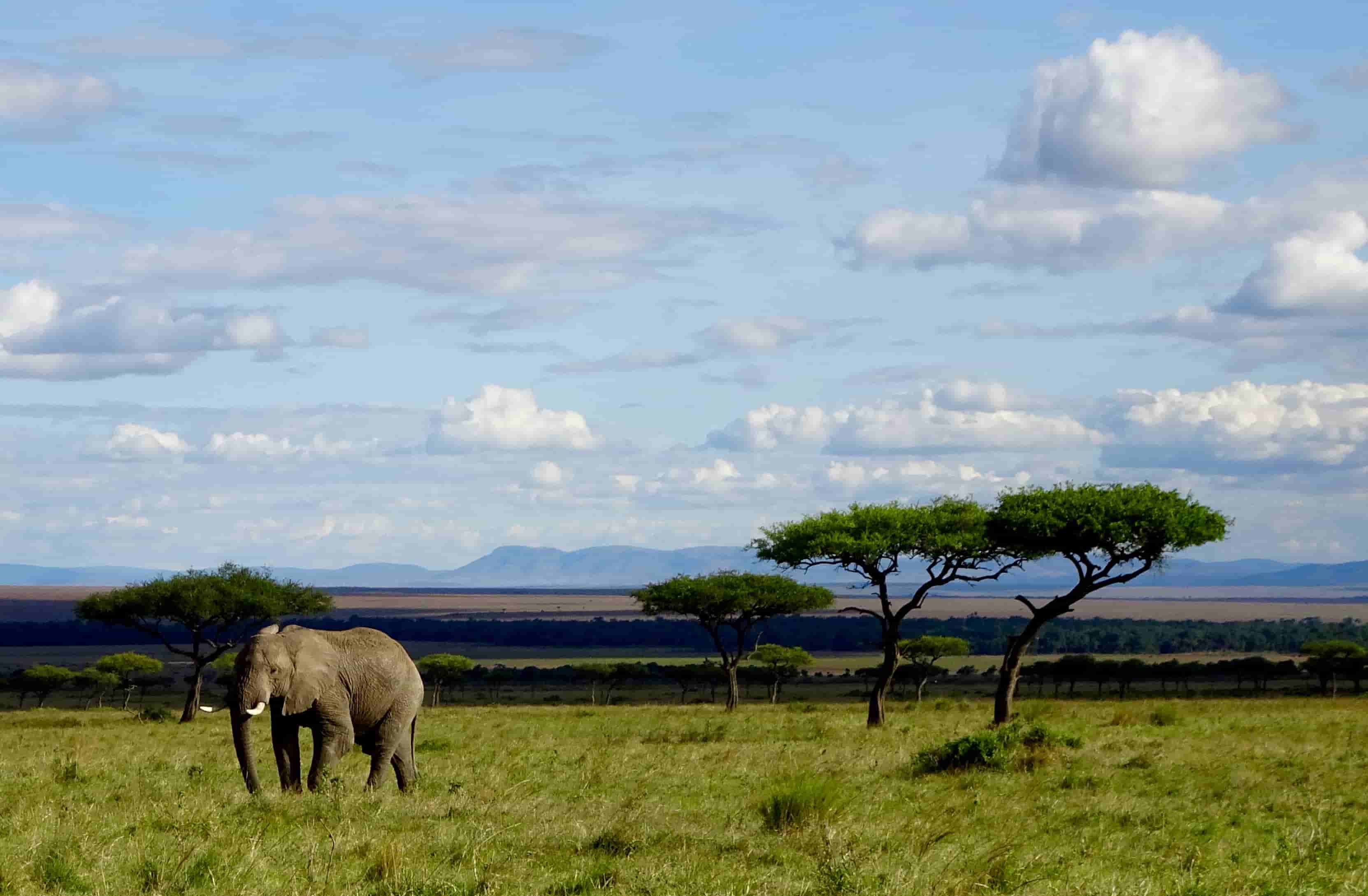 Hiking Mt. Ololokwe
Mount Ololokwe in wild Samburu county is a holy mountain for local tribes in northern Kenya and far off the typical tourist path.
The mountain is a few hours north of the town Nanyuki and reachable by shared van or car. Not many tourists actually know about it (we got told that we'd be the only tourists in the last 3 months!).
We had to be accompanied by armed local guards to protect us from wild elephants and hostile tribes while hiking up the mountain. The hike is quite steep and gets tough at times due to the heat and the elevation, but it's worth it.
The views from the top were incredible!
Since you probably won't make it back to Nanyuki before it gets dark, you can camp for one night on top of the mountain.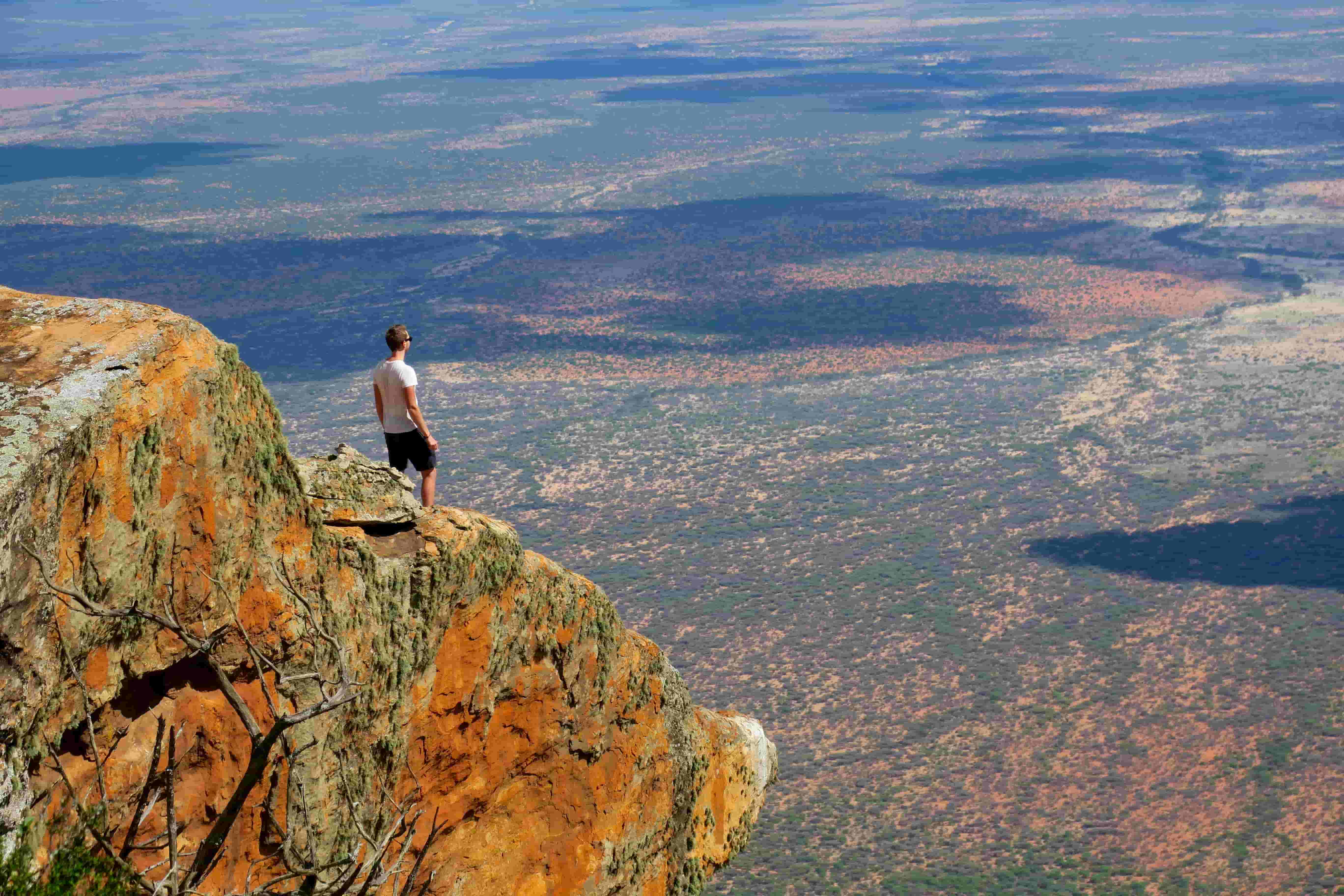 Boat Tour On Lake Naivasha
Just a few hours outside of Nairobi, Lake Naivasha is a perfect getaway from the busy capital.
It's located close to Hells Gate National Park, where you can go for a game drive and for some rock climbing (see above).
While the landscape around the lake is beautiful, a boat tour on Lake Naivasha is especially exciting due to the thousands of hippos lurking in the water, which will watch your boat carefully to make sure you don't get too close.
At one point, a hippo actually felt threatened by us and started to chase and attack us – luckily, our boat was faster.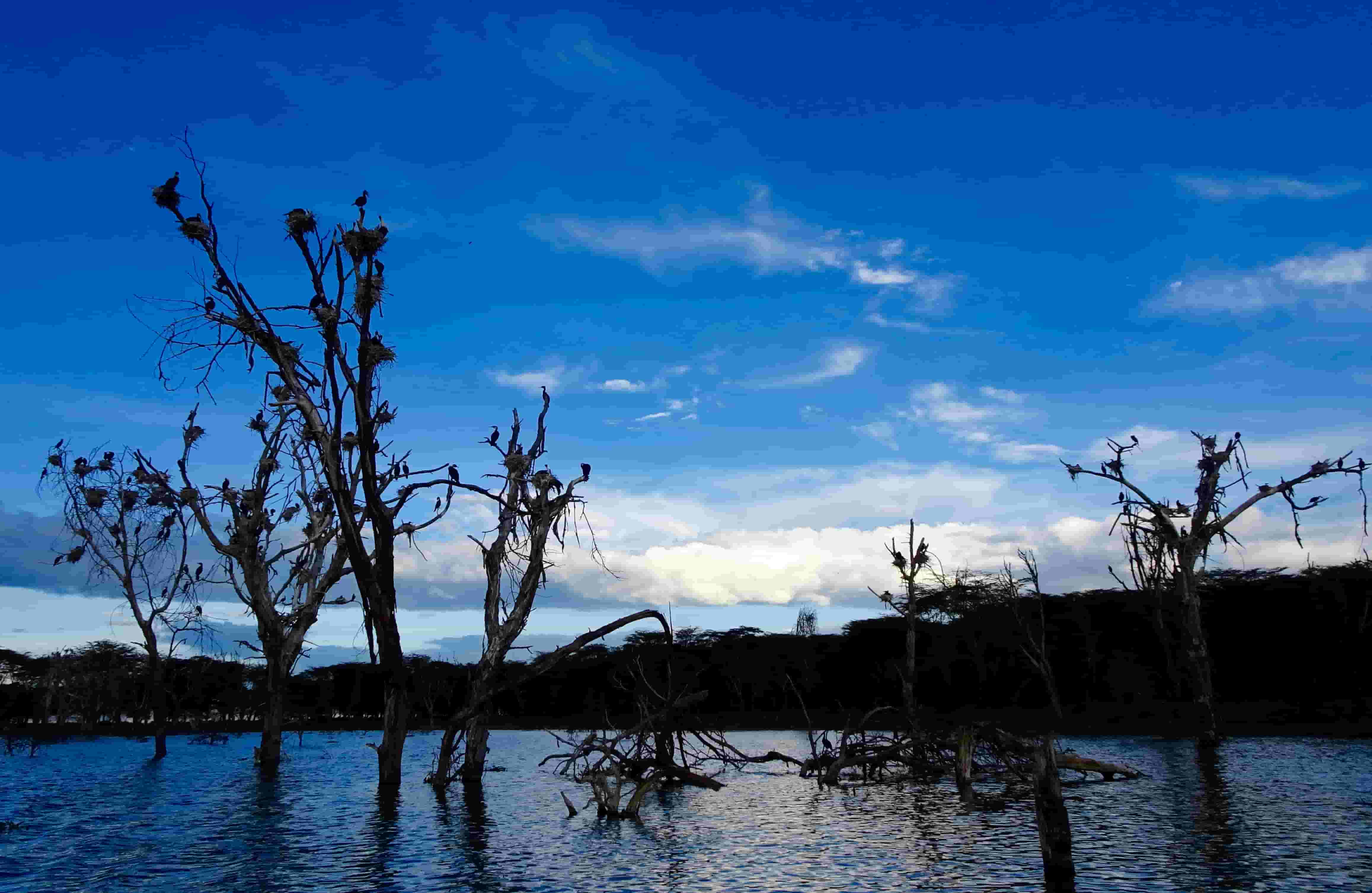 Hiking Mount Kenya
I personally haven't climbed Mount Kenya on my trip due to time restrictions, but it's certainly on my bucket list.
The mountain is the second highest mountain on the African continent and according to many people, the experience is supposed to be much better and nicer than the hike to the top of neighboring Mt. Kilimanjaro in Tanzania.
However, you need to join a guided tour and it will take you a few days to reach the top, giving you enough time go get used to the altitude.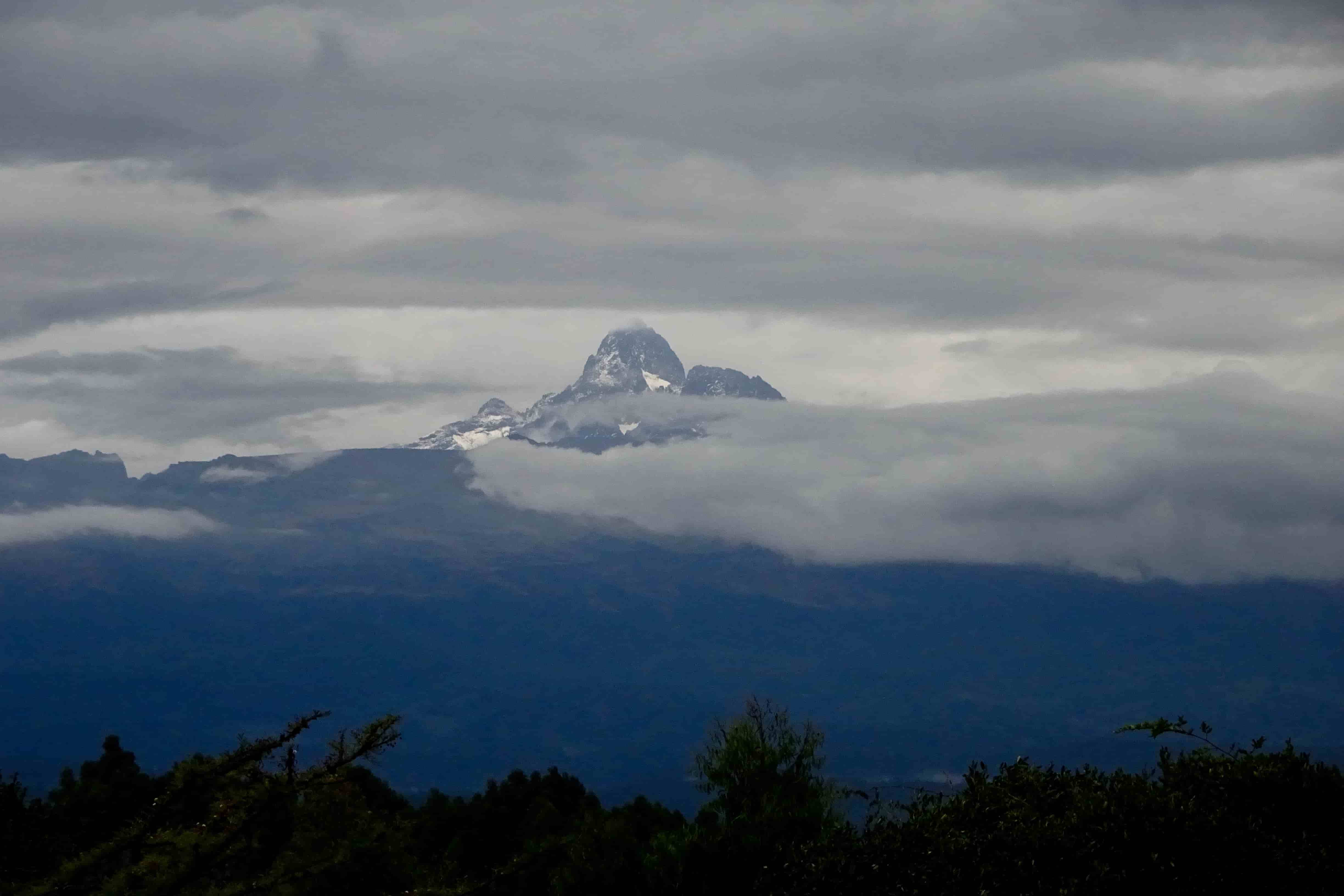 Safari In Amboseli National Park
Amboseli National Park is located in the south of Kenya, right at the border of Tanzania.
Thanks to its picturesque location in front of Mount Kilimanjaro, you'll enjoy fantastic views on Africa's highest mountain if the sky is clear.
Amboseli is also known for its huge herds of elephants roaming around the park and you'll have good chances to actually spot the "Big 5" on your game drive.
For cheaper accommodation, stay a little bit outside of the park, there are some nice but budget-friendly lodges.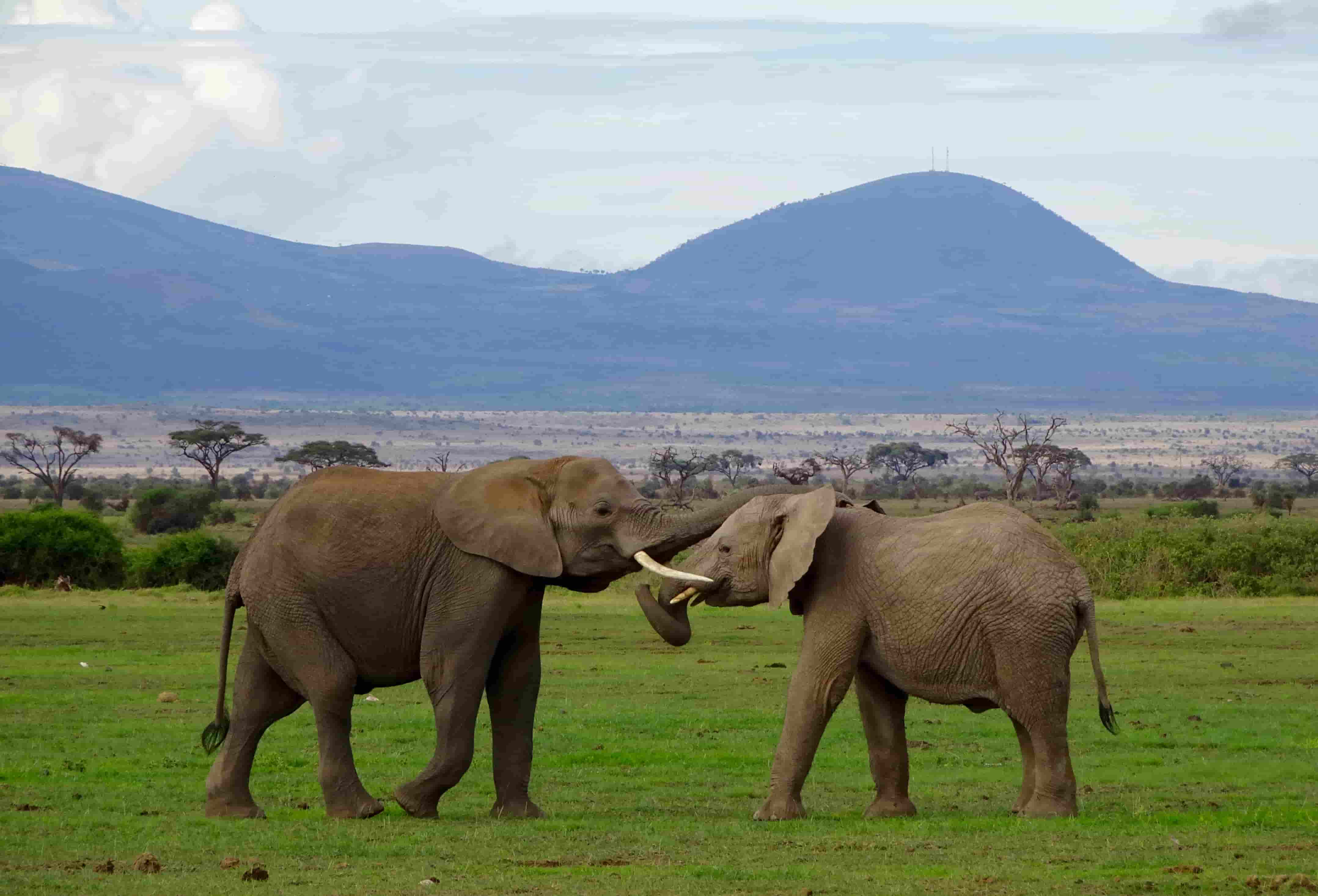 Exploring Lamu Island
Lamu Island, located in the north of the country and only a few kilometers away from the Somali border, is far off the typical tourist trail but one of my favorite places in the country.
I spent a few days in the south of the island in the beautiful and cozy resort Kizingo, where I had the beach completely to myself.
Although Lamu was a good place to relax and recover from all the hiking and safaris, there's more to see and the island has more to offer than only beaches.
I had the chance to go snorkeling in the crystal-clear water and even spotted some rare dolphins.
Make sure to visit Lamu Town – one of the oldest towns in the world!
It's a journey back in time.
The Muslim influence makes you feel like you'd be in the Middle East rather than in Africa and the traditional town differs completely from your typical East African city.
From relaxing beaches to a unique cultural experience, Lamu Island has it all.