Don't miss this list of the absolute best things to do in Berlin to get the most out of you next trip.
From the moment we arrived in Berlin, we knew we were going to love it.
Powerful street art, cranking bars, deep history and world class museum. We were spoilt for choice on what to do in Berlin!
Berlin is one of the most energetic and alternative cities in all of Europe. The German city welcomes almost 30 million tourists every year.
Its tragic history is well known, and memorials and important relics are found on almost every street corner. Rather than hide behind the past Germany has put a focus on it. The country actively encourages people to think about the events that occurred and not make the same mistakes.
But today Berlin is a different place.
Over the last few decades this cosmopolitan city has bounced back from oppression to grow into a modern, Bohemian metropolis.
It is now known for its bustling street markets, unique nightlife, fascinating art and music scene and captivating urban exploration.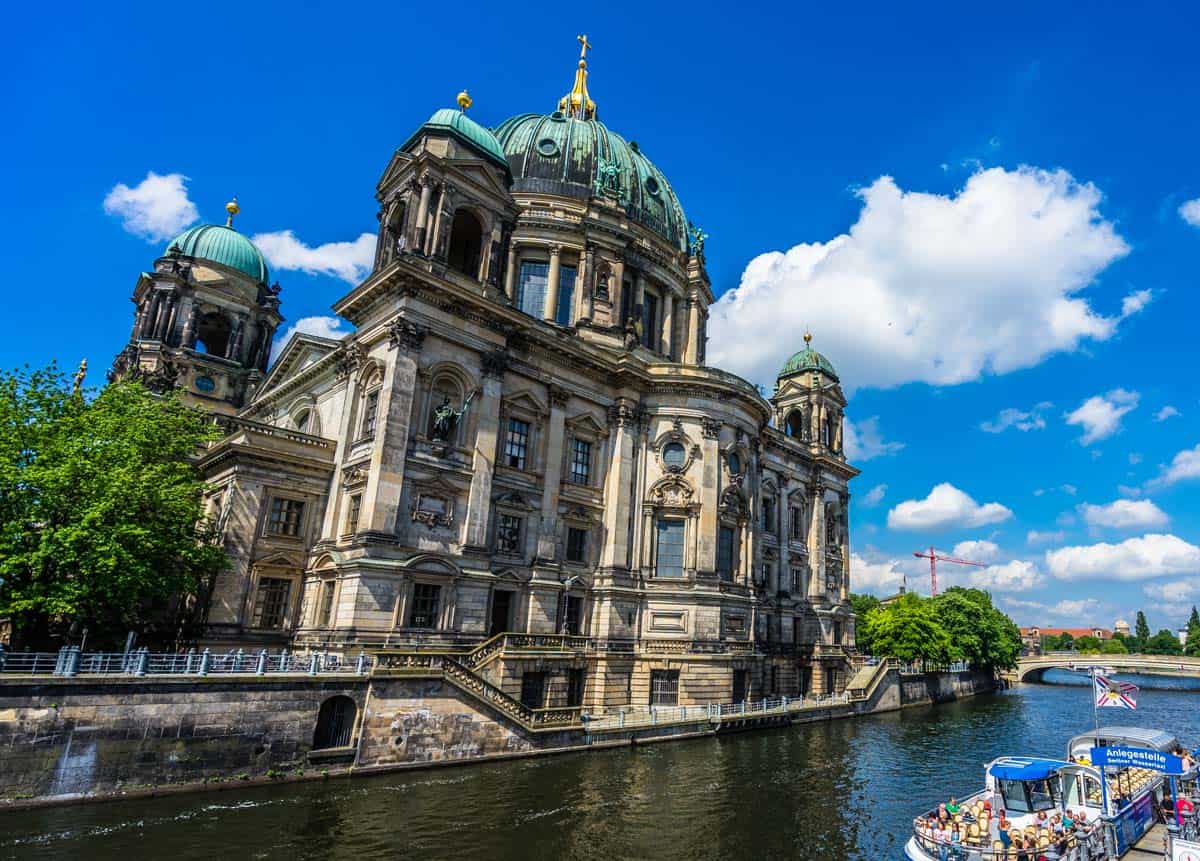 8 Awesome Things to Do in Berlin
While exploring remnants of the past don't forget to delve deep into the other things to see in Berlin.
After two visits to our favourite European city we've compiled this list of 8 awesome things to do in Berlin!
Hot Tip – If you are in the city for a few days the absolute best way to get around is to purchase a Berlin Welcome Card, which gives you unlimited use on public transport and special deals all over the city for things like museum visits and walking tours. This makes exploring all the things to in Berlin an absolute breeze!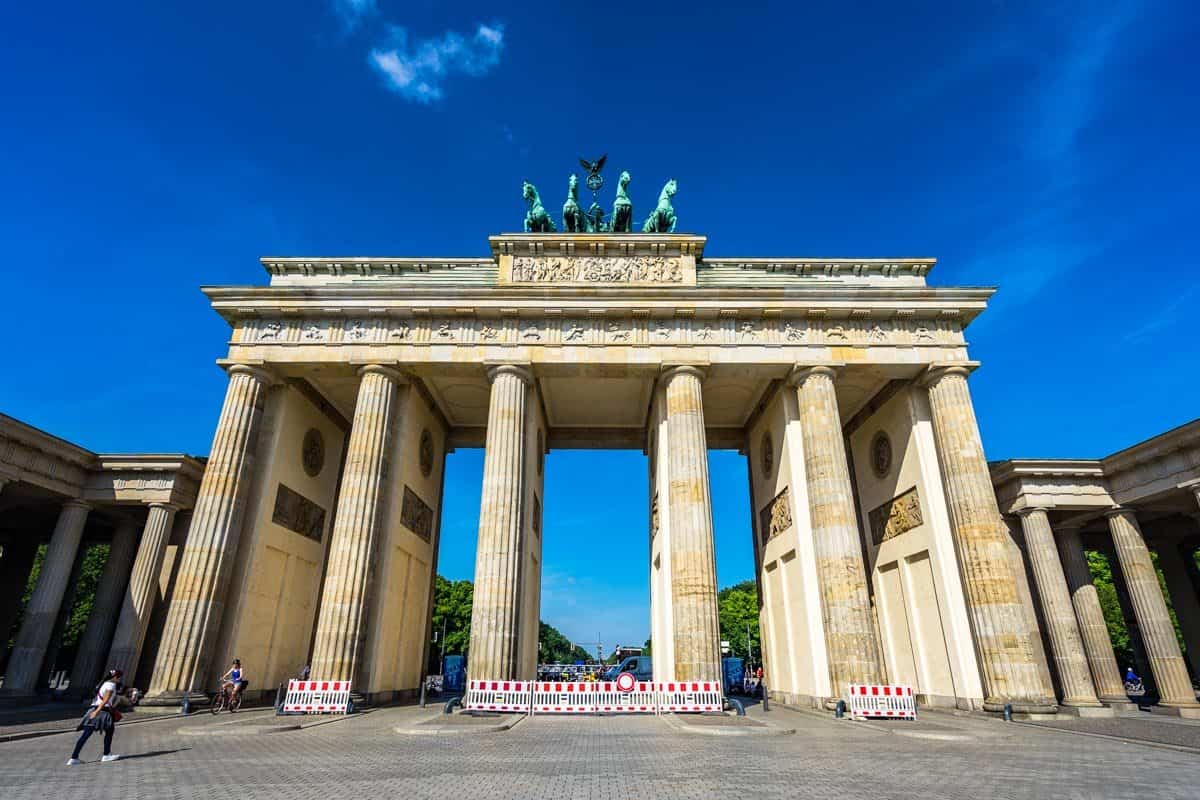 Go On A Street Art Tour
Having such a fascinating and turbulent political and economic environment has resulted in Berlin becoming a hotbed for artists looking to express themselves.
The East Side Gallery on the Berlin Wall is perhaps the most iconic and famous stretch of street art in the entire city. But if you dig deeper you will find some fascinating insights into street art in Berlin.
While many of the larger pieces, such as the Astronaut by Victor Ash, are already known around the world, it is the less famous spots that will capture your attention.
Did you know that street artists operate on a "points system"? Or what the different levels of art mean? What is it called when someone graffitis from the top of a building?
You'll find out on one of these tours!
The best way to learn about graffiti is to go on a street art tour in Berlin. Alternative Berlin runs the most detailed and interesting tour, run by actual street artists who are heavily involved in the scene.
Their tour finishes in a workshop where you can try to make your own piece of art, under the guidance of the professionals. A fascinating experience, and one of the most unique things to do in Berlin.
You can also book your street art tour in Berlin with Get Your Guide!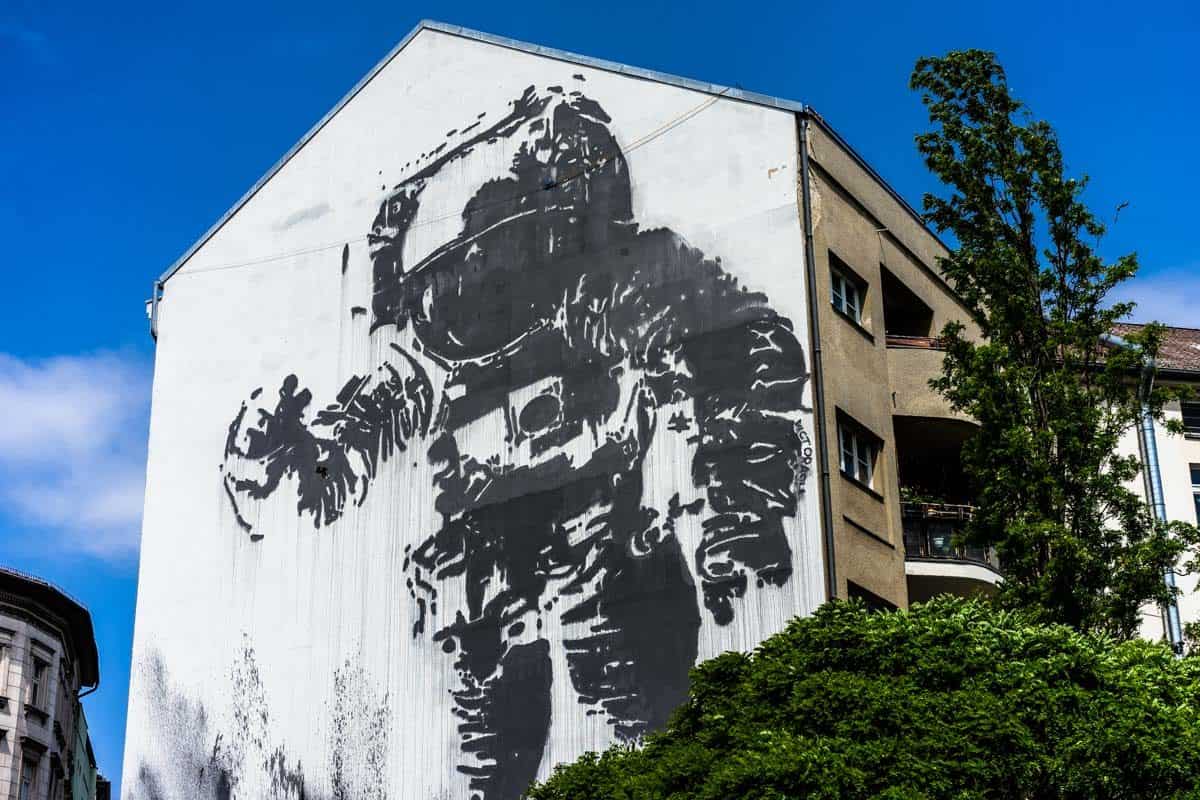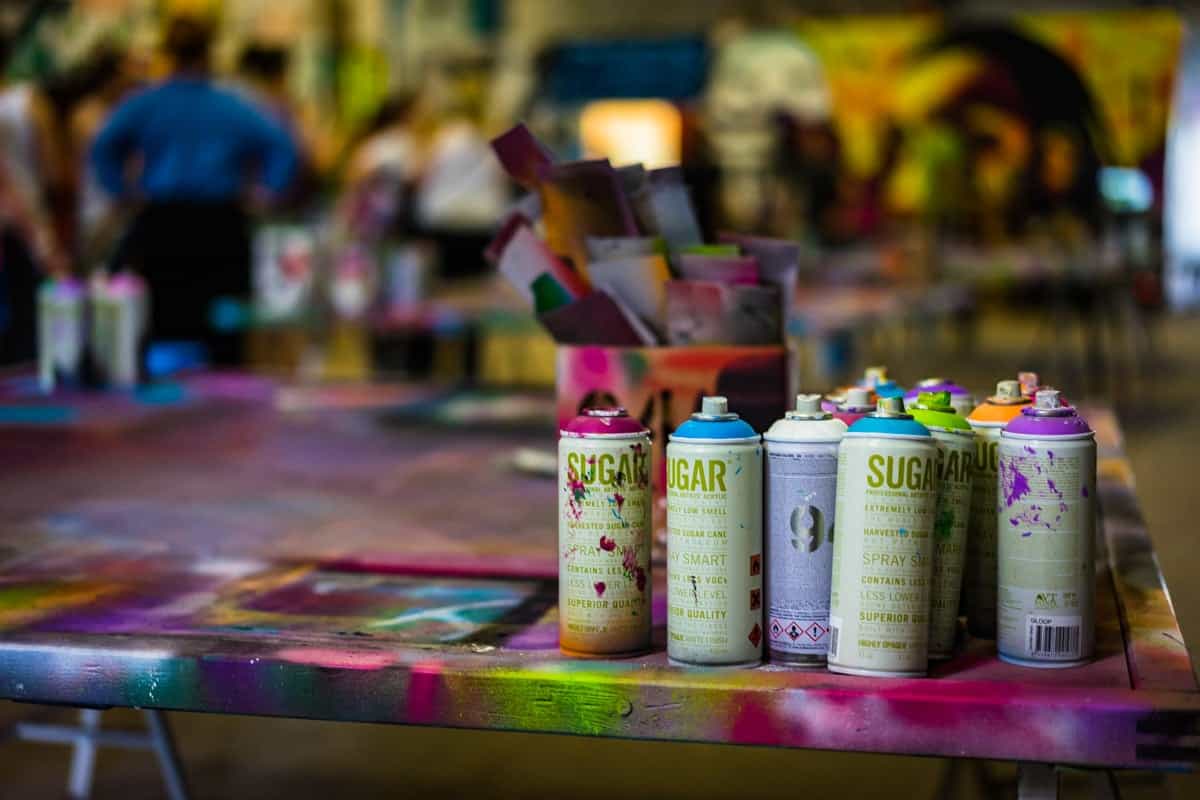 Bike And Eat Your Way Around Berlin
Berlin is leading the way when it comes to cycling, with bike paths running to every corner of the city.
Riding a bike can actually work out to be cheaper and faster than taking public transport. This is why you'll see so many locals pedaling around.
Being such a melting pot of cultures, Berlin has also developed a sprawling restaurant scene. So what could be better than combining riding around on a bike and sampling some of the best international cuisine in the city?
We tried out the Bike and Bite Tour by Berlin On Bike and loved every moment of it.
Our knowledgeable and entertaining guide, Florentine, took us around to a bunch of unique spots that is best accessed by bike, including community gardens and street markets.
This is a new tour and will be tweaked over time. During our trip we stopped by a raw vegan restaurant, ate world-class hummus, tasted some Asian tapas and finished with traditional German baked deserts. All washed down with hearty German beer.
A great way to spend an afternoon when you are looking for awesome things to do in Berlin.
Is there a better way to do Berlin sightseeing than on two wheels? Check out this awesome bike tour with Get Your Guide!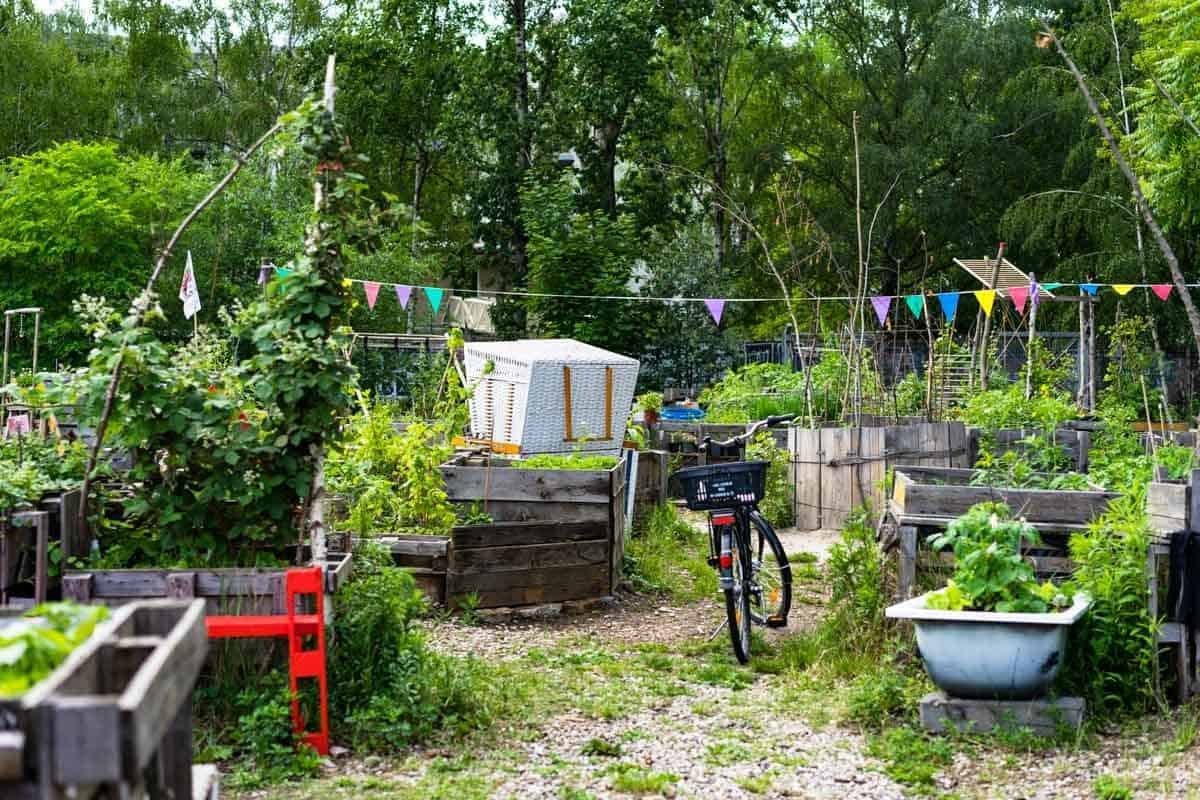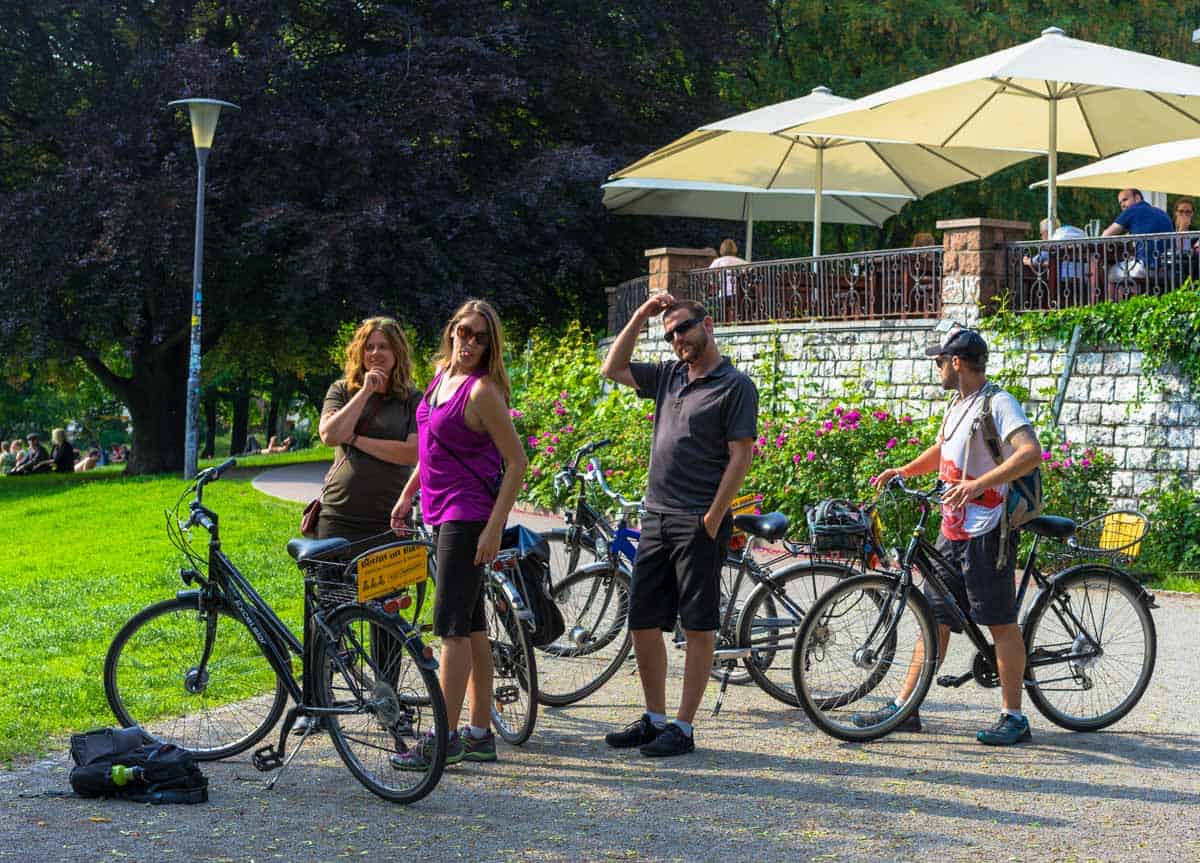 Try Base Flying At Alexanderplatz
Imagine being attached to a winch and dropped 125m off of the side of a building: That is exactly what the Base Flying at Alexanderplatz is, in one of the most exciting things to do in Berlin!
The team at Jochen Schweizer run this revolutionary new adrenaline activity in the heart of the city. As soon as we heard about it we had to try it!
Of course safety is paramount, and all the equipment they use is thoroughly tested and meets international safety standards.
Check out the great video below of Alesha being dropped off of the Park Inn!
We booked this activity with Tinggly, which have a great online marketplace of unique experiences all around the world.
With one package you can book an experience anywhere, so this makes one of the best gifts you can give to someone who loves to travel!
It's a revolutionary way to experience travel, and we think Tinggly have figured out a great concept. Highly recommended!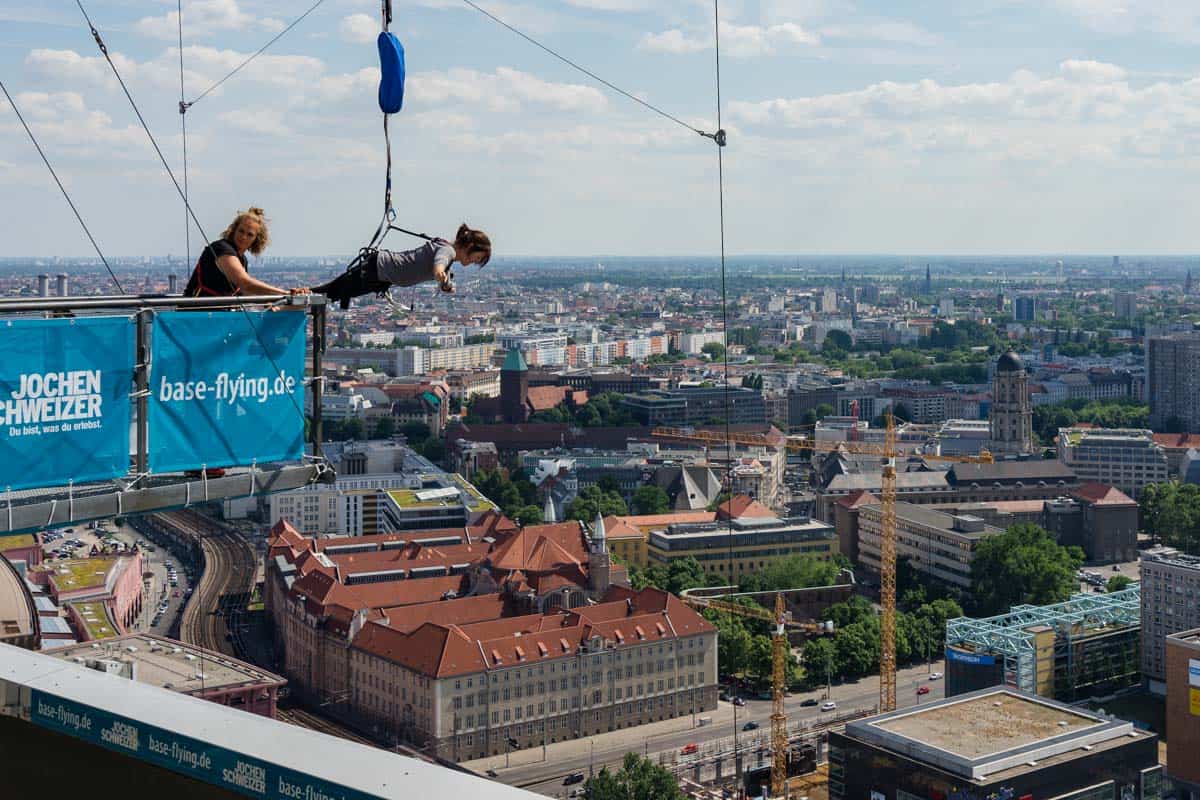 Hang Out At Tempelhof Airport
It's one of the more unique Berlin attractions that should be on your list if you wish to do as Berliners do.
Where else in the world can you play football and drink beers on an airport runway?
Located only a short trip from the centre of the city is one of Berlin's most interesting spaces – the now inoperable Tempelhof Airport.
Designated as an airport in 1923, the Tempelhof Airport was closed in 2008 and has since been turned into an unofficial recreational park for the public.
Every afternoon in summer you can find hundreds of Berliners chilling out, riding bicycles around the tarmac, drinking beers, playing music and making the most of the green field. We even found a couple of people slacklining, which made me really happy!
It's one of the very local things to do in Berlin, and it's best to make the most of it while you still can! Rumour has it the airport will be closed down and developed any day now.
Location: Platz der Luftbrücke 5
Opening hours: every day from 4:15 AM – 10 PM
Cruise The East Side Gallery
No trip to Berlin would be complete without a visit to the Berlin Wall to check out the East Side Gallery. It's a Berlin must see!
In 1961 the wall popped up almost overnight to seperate East and West Berlin, and immediately tore apart families for almost three decades.
In 1989 the Berlin Wall was opened and thousands of people were finally reconnected. Another horrible period in German history had come to an end.
Since then the remaining section of the Berlin Wall in the Friedrichshain neighbourhood has become a living art gallery, with some powerful and moving pieces being painted for over a kilometre.
In 1990 the city commissioned a collection of artists to create a "memorial to freedom", covering the wall in heartbreaking and thought-provoking masterpieces. In 2009 many of the artists returned to restore their artwork after years of vandalism.
Today wandering the length of the East Side Gallery is one of the most worthwhile things to do in Berlin, both as a reminder of the city's history and to admire the evolving art.
Location: Mühlenstraße 3-100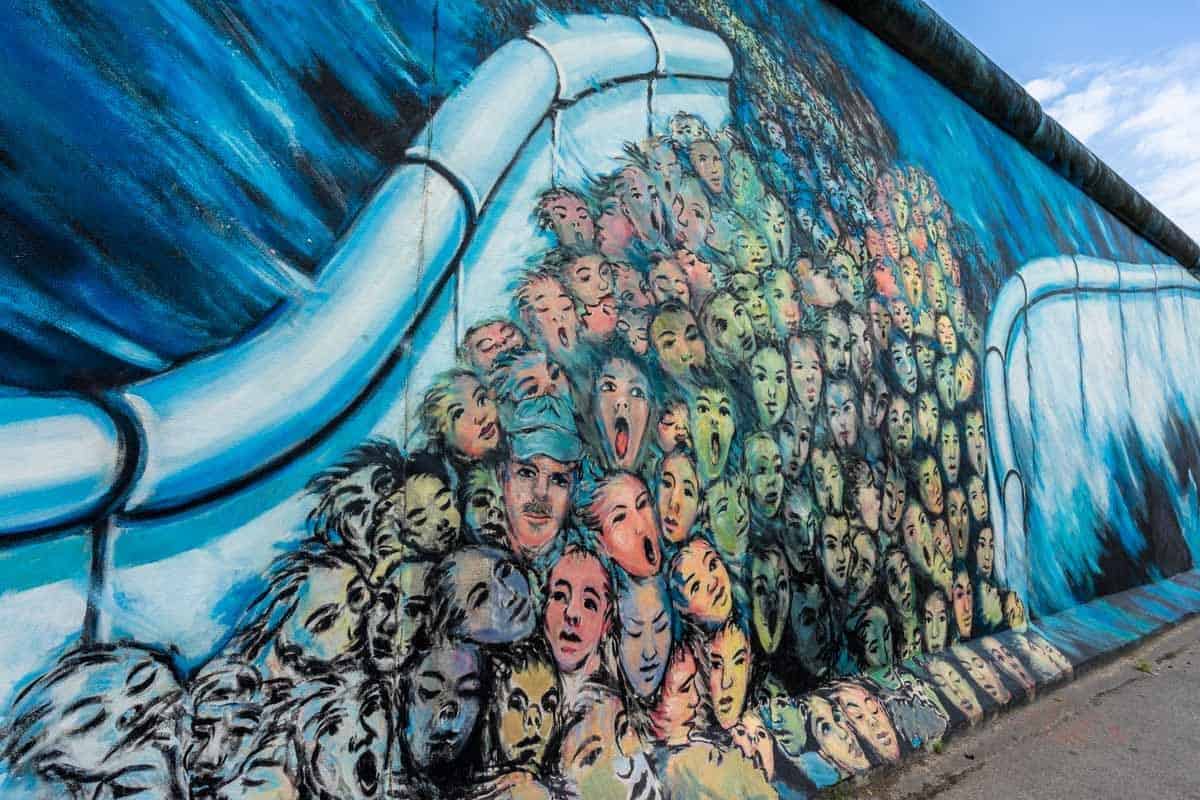 Be A Berliner – Drink Everywhere
Germans make good beer. That's a fact. And as a nation of beer drinkers, it's no surprise that Germany has developed an incredible nightlife and drinking culture.
And nowhere boasts as famous and unique culture as the nightlife in Berlin! Even if you only have 3 days in Berlin, definitely fit some nightlife fun into your itinerary.
You can find people drinking everywhere in Berlin – on the streets, in parks, outside stores and naturally in any one of the hundreds of beer gardens and bars that can be found all over the city.
Berlin's nightlife is cutting edge, thanks in large part to the underground techno scene that developed here.
Some of the world's best electronic music clubs are hidden around the city, in abandoned warehouses and industrial areas, and it's not uncommon to see people waiting hours just to see if they can get let in.
The nightlife isn't limited to pumping bars – we even spent an evening sitting on the pavement outside a late-night minimart, drinking beers and listening to tunes with a bunch of locals.
Seriously – enjoying the social scene is one of the ultimate things to do in Berlin! You can't claim to have done the full Berlin sightseeing experience without hitting up a few bars and techno clubs.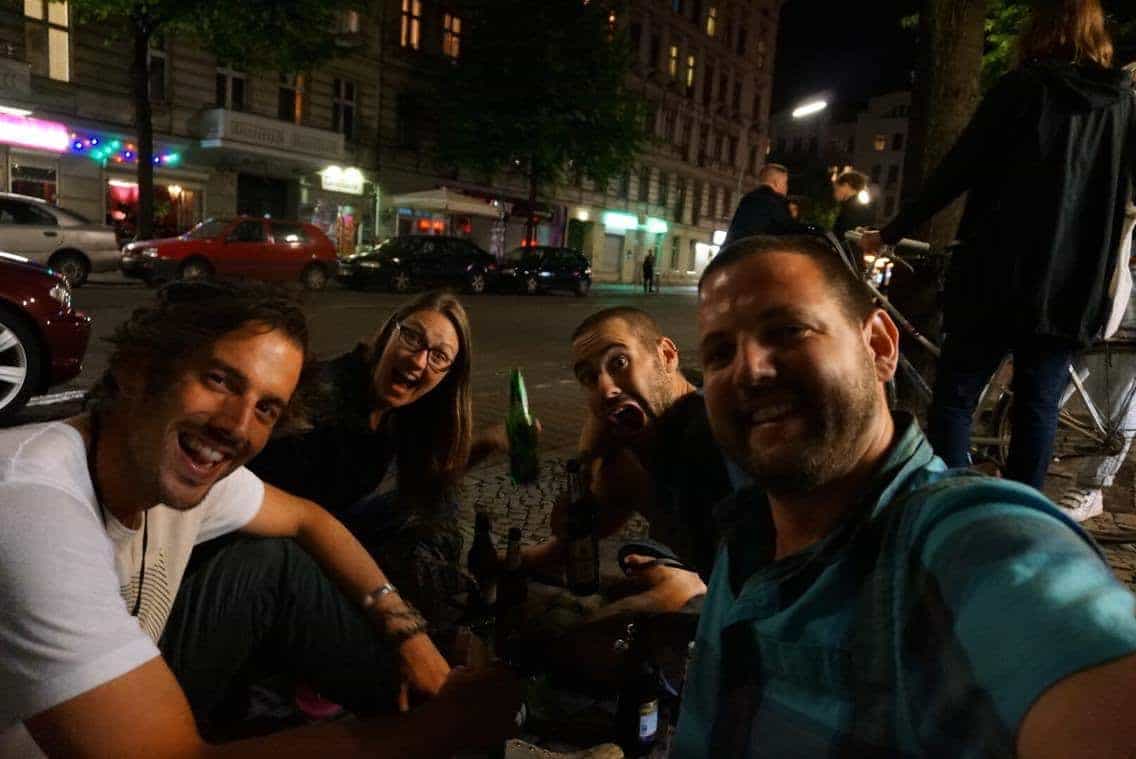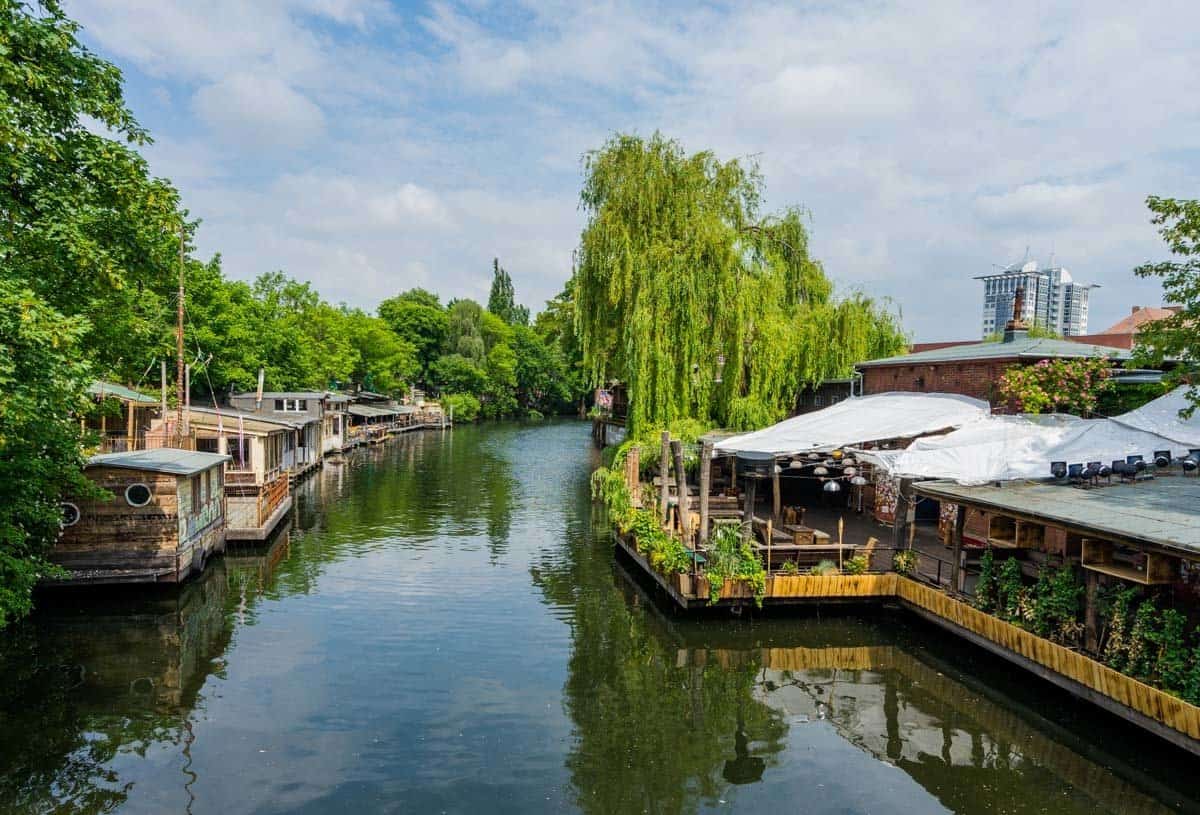 Delve Into Berlin's History
It may be difficult for some people, but it's very important to embrace Berlin's tragic past the way that Germany has – openly and with detail.
One of the most moving things to do in Berlin is to visit the Jewish Museum. Unlike a typical museum it is more set up as a living art gallery, with temporary exhibitions on the bottom floor, and a permanent exhibition taking you on the journey through Jewish history in Europe.
There are hundreds of other museums to check out as well, so make sure you get your Berlin Welcome Card and check out as many as possible.
We highly recommend booking yourself on one of the free walking tours in Berlin. These experienced and entertaining guides will take you through the city's history, from the old buildings right through to Checkpoint Charlie, the Holocaust Memorial and the Brandenburg Gate.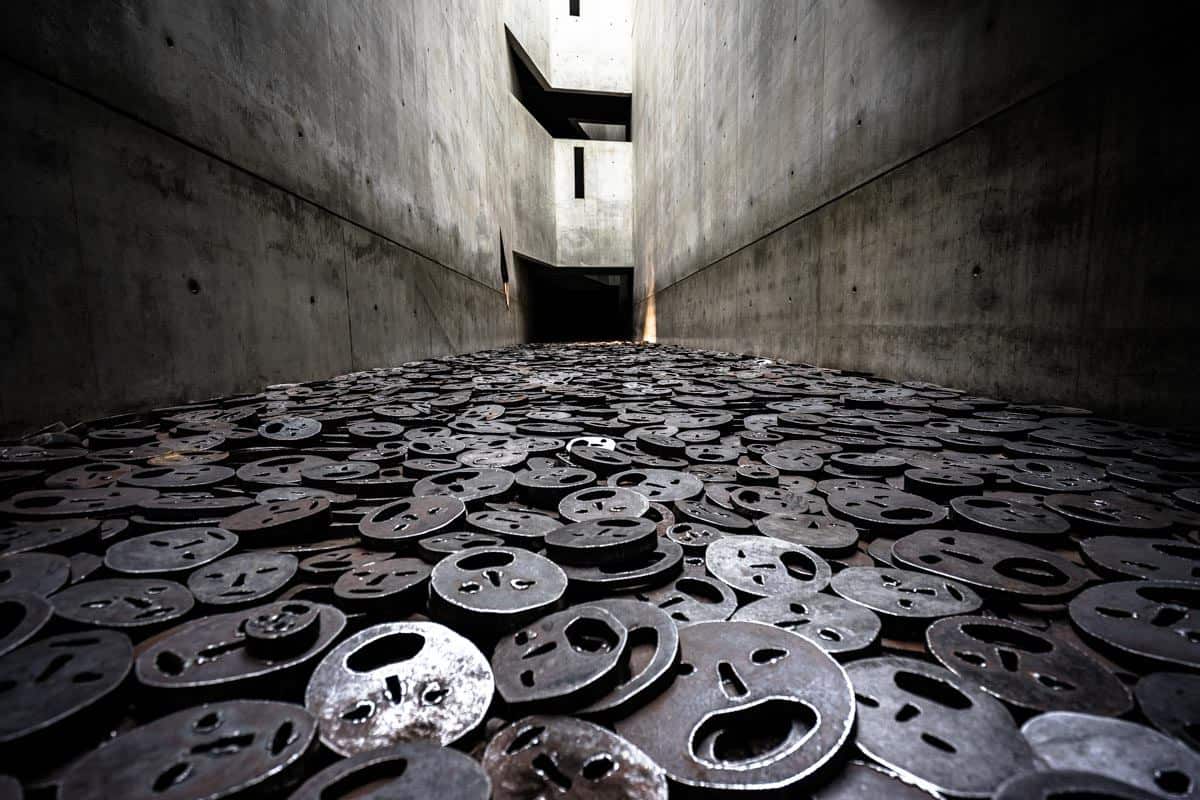 Berlin Travel Guide
Now that you know what to see in Berlin, we want to also help you pick out your accommodation. Here are some of our suggestions!
Where To Stay In Berlin
There are so many choices for accommodation in Berlin that it can really be quite overwhelming. It's not surprising really, considering how many awesome things there are to do in Berlin!
We've stayed in three different places during our time in the city, and highly recommend the following places:
Circus Hostel
Located in the Mitte neighbourhood right downtown, Circus Hostel is one of the best hostels in all of Germany.
Spacious dorm beds, a cranking bar, cool common areas and helpful staff make this a great place to stay if you want to be in the city centre.
Industriepalast
Only a three minute walk from the East Side Gallery, Industriepalast is a huge complex taking up an old factory.
If you prefer your hostels on the funky side, with good facilities and excellent location, then you can't beat this spot!
Apartment Schmidt
The last time we were in Berlin we rented an apartment with our friends Nick and Dariece, and it turned out to be very cost effective!
Having your own living space and kitchen helps keep costs down, and it's great to have your own place to return to after a big day exploring the city.
Apartment Schmidt was in a great location, clean, spacious and cheap. Even if it is just two people it works out cheaper than staying in a private room at a hostel.
Save this Pin for later?
DISCLAIMER: Some of the links in this article are affiliate links, which means if you book accommodation, tours or buy a product, we will receive a small commission at no extra cost to you. These commissions help us keep creating more free travel content to help people plan their holidays and adventures. We only recommend the best accommodations, tours and products that ourselves or our fantastic editorial team have personally experienced, and regularly review these. Thanks for your support, kind friend!