From diving with sharks to awesome hiking trails, here are the best adventure activities in South Africa.
South Africa is a melting pot of cultures and a country with beauty beyond comprehension. Locals are spoilt for choice when it comes to adventure activities.
From Cape Town to the caves, If you are headed to the sunny shores of South Africa in search of an adrenaline rush, be sure to check out these top 10 adventures!
Whether it's swimming with seahorses in Knysna or braving the highest bungee jump in the world, you will be blown away by these unforgettable adventure activities in South Africa.
The Best Adventure Activities In South Africa
You really are spoilt for choice with all the amazing adventure activities in South Africa!
1) Abseiling Down Table Mountain
Topping our list is Table Mountain. You probably know it as the famous flat topped mountain in the beautiful city of Cape Town with views for days… but did you know you could abseil right off the edge?
With the Atlantic Ocean below you and breathtaking views of Robben Island and Camps Bay, this will be an experience you'll remember for years to come.
It's one of the best things to do in South Africa. The whole process only takes about an hour or so, leaving you with time to do a lot more exploring around the mountain.
2) Hike The Otter Trail
You need to be relatively fit for this adventure. The trail takes 5 days and 4 nights of camping under the stars to cover a distance of 28 miles.
The scenic beauty of this famous hiking trail is incredible medicine for body and soul. You will be left breathless by the fauna, flora, waterfalls and rock formations along the way.
The trail is unique as it boasts the best of both worlds – the magnificent forests and clear pools as well as the pristine South African coastline. You'll almost certainly encounter wild Baboons too!
The weather in Tsitsikamma is notoriously unpredictable and this adds to the constantly changing scenery of the Otter Trail.
It really is a visual masterpiece. A South Africa must see!
3) Explore The Cango Caves
These spectacular caves are situated at the foot of the Swartberg mountains, a quick 25 minute drive from the town of Oudshoorn in the Western Cape. There are two tours you can choose from, the "standard tour" and the "adventure tour", we highly recommend the latter!
You will be climbing through narrow passages and crawling through small crevasses.
The highlight of the 30 minute adventure tour is passing through the famous "Devil's Chimney", measuring a tiny 45 cm… Sounds impossible but the average person can fit through fairly easily.
You will be amazed at the incredible rock formations, stalagmites and stalactites as well as the ancient bushman paintings.
It's one of the most unique South Africa attractions.
If you're looking for multi-day safari tours, check out this one on Get Your Guide.
4) Kayak With Hippos & Crocodiles In KwaZulu-Natal
Kayaking with hippos and crocodiles probably wasn't high up on your list of what to do in South Africa.
The estuaries of St. Lucia in Northern KwaZulu-Natal are teaming with hippos and crocodiles.
These animals are of the most dangerous in Africa, if not the world. Although hippos look cute and round they are far from it… they are very aggressive creatures and are known to attack humans with little to no provocation (Eeek!)
Crocodiles, with their prehistoric looks, are genuinely scary, they are fast too! Aside from the terrifying animals you will encounter on your journey, the kayaking experience is truly beautiful.
Enjoy the few hours on the water taking in the views and experiencing the magnificent wildlife this part of South Africa has to offer.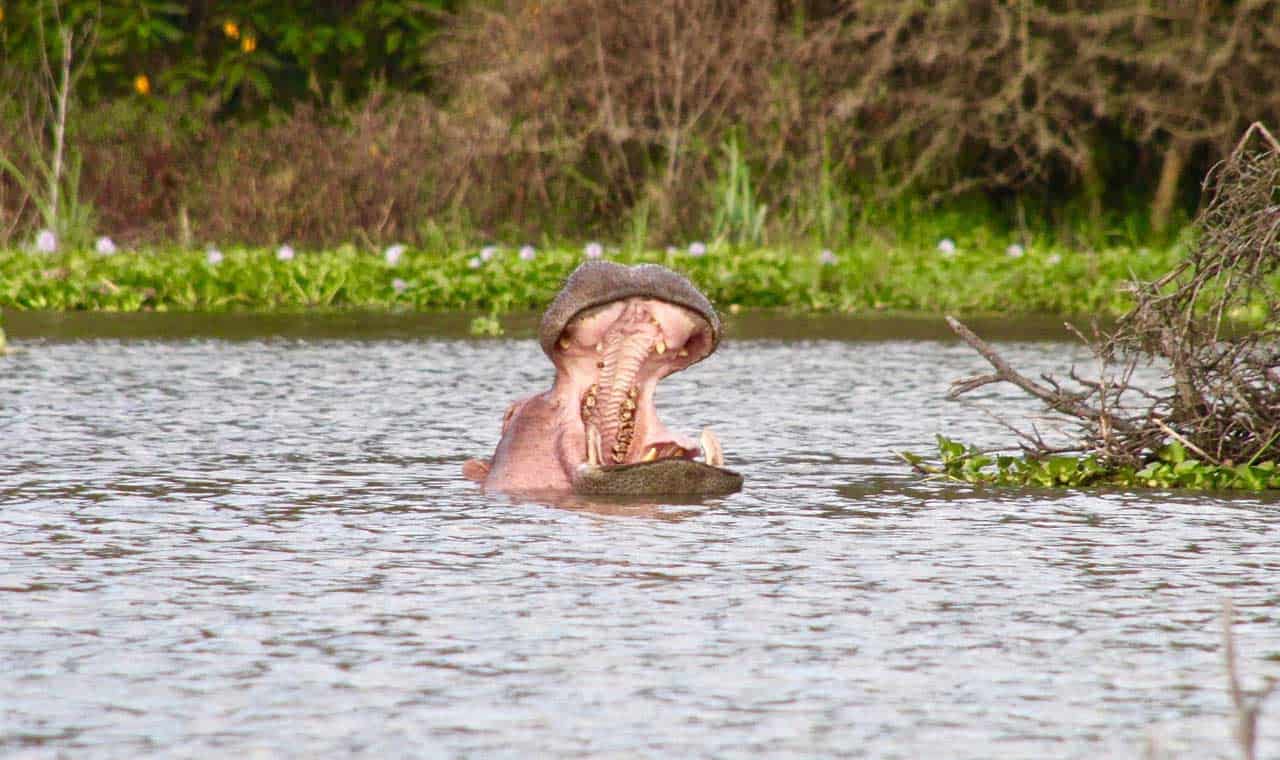 5) Snorkel With Seahorses in Knysna
Swimming amongst these pint-sized creatures is a must-do if you are visiting the beautiful Garden Route of South Africa.
Situated on the banks of the famous Knysna lagoon lies a warm water estuary that is home to these enchanting little marine fish.
Trips are always done at high tide and your experienced guide will take you to the best spots to see the seahorses.
Be prepared to fall in love with these almost mythical looking creatures. With the head of a horse, the tail of a monkey and eyes like a chameleon, these upright swimming little guys really are a sight to behold.
It's one of the top things to see in South Africa!
6) Bungee Jump From Bloukrans Bridge
Located on the border of the Western and Eastern Cape lies the tranquil and majestic Bloukrans River Valley.
But there's nothing tranquil about hurling yourself off the highest commercial bungee jumping bridge in the world!
Get ready for a rush of pure adrenaline as you plunge more than 650 feet down towards the river below.
You will be very secure in a full body harness as well as an ankle connection making for the smoothest ride possible.
Bloukrans is among the most popular South Africa tourist attractions , so it is recommended to book at least 48 hours in advance.
7) Zip-Lining Over The Koekedouw River in Ceres
Ceres is located in the heart of the Western Cape and is one of the country's most picturesque towns with rocky mountains and citrus farms all around.
Prepare yourself for the slide of a lifetime as you soar over the Koekedouw River and between the rocky Skurweberg mountain range.
You will be given training before you embark on your adventure and then strapped into a sturdy safety harness.
Two highly trained guides will take you along 8 separate slides, together spanning just under 1 mile long.
The shortest slide is 320 feet and the longest is a whopping 950 feet! The highest point you will reach is 130 feet above the ground. Happy sliding!
8) Try Shark Cage Diving In Gansbaai
Ever wanted to get up close and personal with one of the most feared predators on earth?
Gansbaai is roughly a two and a half hour drive from Cape Town and has one of the highest concentrations of Great White sharks in the world.
Think of it as a backwards visit to the zoo – instead of the animal being caged, you are. Great White sharks can grow up to 3m long and are very curious; they come right up to the cage to check you out!
Don't worry, shark cage diving is very safe; the galvanised steel cage with extra steel mesh will keep you protected.
So you wish to swim with these magnificent beasts? When possible always be mindful to choose an eco-friendly tour operator!
Luckily, you can always check on Get Your Guide – where we found this certified eco-friendly tour!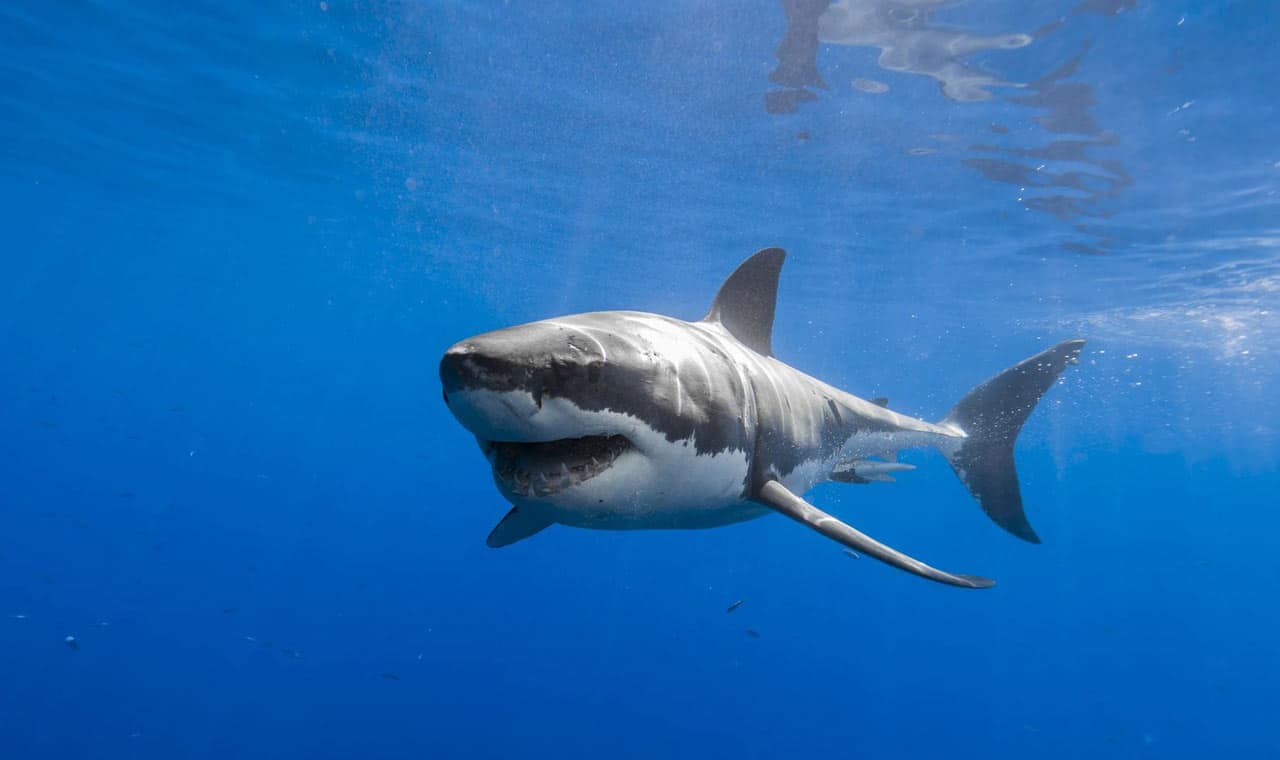 9) Motorbiking In Baviaanskloof
Dutch for "Valley of the Baboons", Baviaanskloof on the border of the Eastern Cape, is considered one of the world's best adventure motorcycle routes.
It is recommended to do the 100 mile route over 3 days to take in all it has to offer, but if time is an issue it can be done in one day.
The region boasts some of Africa's most unspoilt wilderness with steep passes and several river crossings.
The track has recently been upgraded, making it suitable for novices as well as experienced riders.
10) Skydiving
No adrenaline list is complete without the mention of skydiving! The beauty of this exhilarating sport is that it can be done anywhere in South Africa.
Take a look online and pick out the drop zone you'd like to sky dive.
South Africa is known for its warm climate and clear skies making it the perfect destination for jumping.
First-time jumpers will need to take part in a tandem introductory skydive where you will be harnessed to a highly experienced instructor.
From there you can sign up to an accelerated free fall course and eventually jump solo!
DISCLAIMER: Some of the links in this article are affiliate links, which means if you book accommodation, tours or buy a product, we will receive a small commission at no extra cost to you. These commissions help us keep creating more free travel content to help people plan their holidays and adventures. We only recommend the best accommodations, tours and products that ourselves or our fantastic editorial team have personally experienced, and regularly review these. Thanks for your support, kind friend!