From hanging out with penguins to climbing Table Mountain, here are some awesome, fun things to do in Cape Town, South Africa.
Cape Town is an incredible city. So much so that it captivated me into staying weeks longer than I intended to. With beautiful beaches, parks, wineries, wildlife, and mountains, there are no shortage of fun things to do in Cape Town.
Travelling elsewhere in the country? Click here to read the best adventure activities in South Africa.
The Best Things To Do In Cape Town
Here are 10 awesome things to see in Cape Town, South Africa:
1) Visit Table Mountain
Looming high above Cape Town is its most recognisable backdrop – Table Mountain. Visiting Table Mountain is a must when in Cape Town and can be achieved by cable car or hiking to the top. Locals will tell you that if there is no "tablecloth" then you should head up ASAP, meaning if you can see the summit don't delay!
The weather can change quickly and can even cancel the cable car so if the sky is clear on your first day in Cape Town, go. From the top you get an amazing view of the city and nearby Camps Bay. There are several hikes that you can do on top Table Mountain as well as restaurants, bars, and wildlife to enjoy.
It's one of the best places to visit in Cape Town if you're an avid hiker!
Price: R100 – R290 return and R70 – R150 one way (depending on the time)
Hours: 8:30 am to 6 pm during most of the days but check their official website for detailed information.
2) Visit The Penguins At Boulder Beach
Next up on this list of best things to do in Cape Town is paying a visit to the penguins at Boulder Beach. Known as "jackass" penguins, these cute locals are anything but. At the beach you will find a penguin resort of sorts with man-made penguin condominiums and an elevated walkway for guests to enjoy the wildlife from a safe distance.
If you want a closer look head to nearby Foxy Beach beach where you may be lucky enough to swim next to these penguins.
Seeing them up close and personal is an amazing experience as well as one of the most unique Cape Town attractions!
Price: R60
Opening hours: every day from 8 AM – 5 PM
3) Tour The Wine Lands
What to do in Cape Town but tour its rich vineyards?
South Africa is home to some of the best wine in the world and there is no shortage of vineyards to visit just outside of Cape Town. Hire a private tour guide or a designated driver to nearby Stellenbosch or hop on the purple line of the City Sightseeing bus for a loop through Groot Constantia, Eagles' Nest and Beau Constantia.
If you're travelling with your significant other, touring around the vineyards really is one of the best things to do in Cape Town for couples.
4) Relax At Camps Bay
South Africa is home to many stunning beaches. On the other side of Lion's Head sits the small beach town of Camps Bay. There you will find great restaurants, bars, and a boardwalk along the shore.
Kickback for a day in the (cold) surf or stay warm by sunbathing on the beach. Keep an eye out for sharks with the super high tech shark spotting system South Africa deploys!
5) Play With Sharks
Speaking of sharks, next up on this list of adventurous things to do in Cape Town is swimming with Great Whites…sort of.
This popular extreme sport puts you up-close and personal with the king of the ocean, yet safely behind bars submerged in water. Sound terrifying? That's because it is, but what a rush! Definitely one of the more memorable Cape Town tourist attractions.
Make sure you do your research on companies that do these tours though. While most of them are safe and follow strict protocols, it's always best to go with a top company.
6) Climb Lions Head
Perched high above Cape Town and dividing Camps Bay and the city is the mountain peak called Lions Head. From the top, exhausted hikers are presented with captivating views of the city, ocean, and neighbouring Table Mountain. It is also one of the best places in the city to see the sun go down. The captivating view is a Cape Town must see!
Be warned though, climbing Lions Head is no walk in the park. Wear appropriate shoes, bring plenty of water, and don't forget a flashlight or torch for the trip down.
7) Visit The Old Biscuit Mill Market
Located in the up-and-coming Woodstock neighborhood you will find the Old Biscuit Mill Market. Once a booming biscuit factory, today it houses artesian shops, bars, and some of the best restaurants in the city.
Looking for a table at The Test Kitchen? Be sure to book ahead. This popular Cape Town restaurant takes reservations weeks in advance, as it really is one of the most romantic things to do in Cape Town for couples.
Address: 375 Albert Rd, Woodstock
Opening hours: every day from 9 AM – 4 PM (closed on Sundays)
8) Tour Cape Town's Beer Scene
Like the rest of the world, Cape Town is coming around on great beer. There're several great breweries popping up in and around the city. The Super Cool Beer Tour is a great way to experience them, or you can head out on your own with a self-guided brewery crawl.
Don't miss Devils Peak Brewing Company for its beer and food pairings and Woodstock Brewery for its in-house made biltong, South Africa's tastiest beer snack. Also note, Cape Town is home to the South Africa Brewing Company, the world's largest conglomerate beer company. Tours are available and recommended at this historic facility.
To top off your Cape Town sightseeing, venture to its breweries and taste their craft beer and talk to locals!
Super Cool Beer Tour Good to Know
Price: R495
Hours: Pickup 2 PM and drop off 6 PM.
9) Go To A Rugby Game
Rugby and South Africa go together like Pumba and Timon. The sport runs deep and even played a role in uniting the country after apartheid ended.
Seeing a game at the historic Newlands Stadium is a great night out. Make friends with locals, learn the chants and cheers, and be sure to head down to the pitch after the game for a photo opportunity.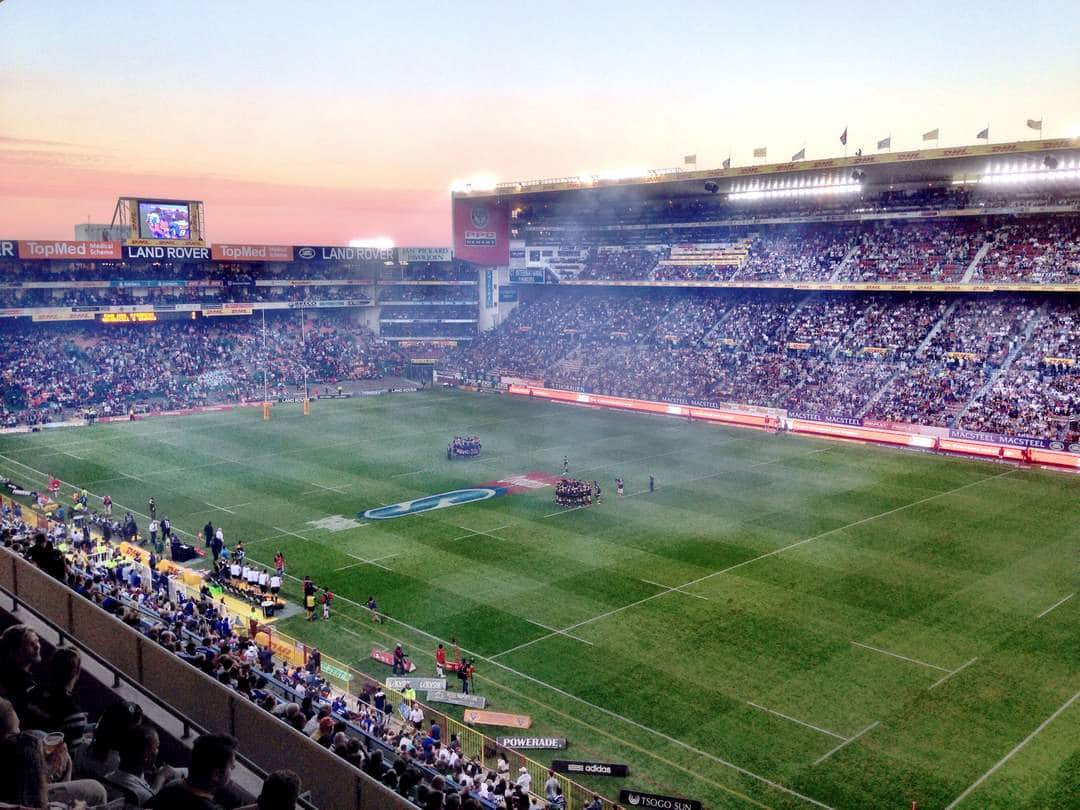 10) Stroll Longstreet
Last up on this list of fun things to do in Cape Town is visiting the cities entertainment strip, Longstreet. As the name would suggest, Longstreet is a lengthy strip through the centre of Cape Town and is home to a high concentration of bars and restaurants.
During the day you will find great cafés serving flat whites and freshly squeezed juices and at night, lively bars, pubs, and restaurants. Long Street is also home to many hotels and hostels making it the perfect place to call home while in Cape Town.
This, of course, is only scratching the surface of the many awesome things to do in Cape Town. The Mother City is full of great activities and natural wonders for you to explore.
From chilling out on a beach to getting an adrenaline rush, Cape Town has you covered. You won't struggle to find something awesome to see, do, eat, or experience. Cape Town truly is a destination that keeps giving.
DISCLAIMER: Some of the links in this article are affiliate links, which means if you book accommodation, tours or buy a product, we will receive a small commission at no extra cost to you. These commissions help us keep creating more free travel content to help people plan their holidays and adventures. We only recommend the best accommodations, tours and products that ourselves or our fantastic editorial team have personally experienced, and regularly review these. Thanks for your support, kind friend!